All urban studies concentrators must complete either an honors thesis or a capstone project.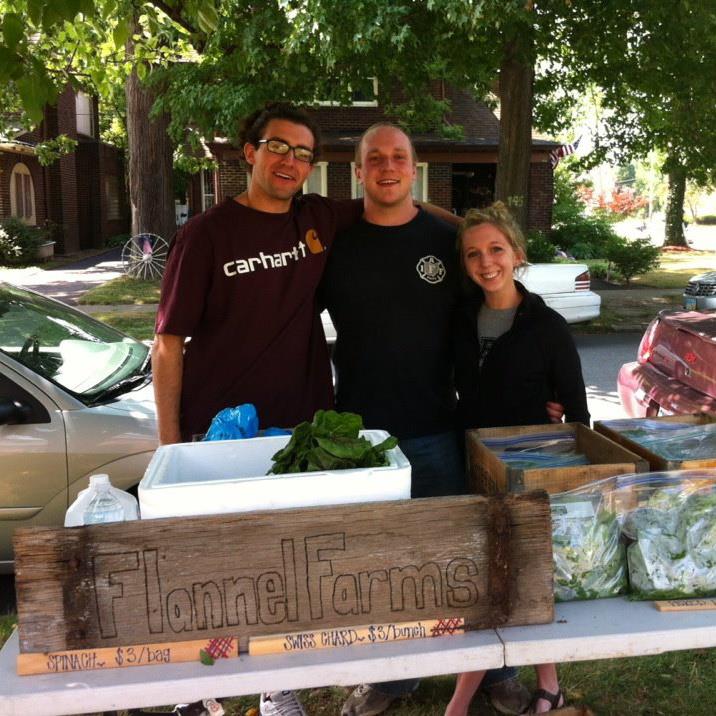 Most capstones begin as an original research paper in a seminar, but students are also encouraged to use the capstone as an opportunity to reflect on their broader education in urban studies. Urban Studies concentrators have worked with local community organizations, held exhibitions and designed urban planning proposals as part of their capstone projects.
Students should inform the Director of Undergraduate Studies what their capstone will consist of by the second semester of their senior year. At the end of the Spring semester, all graduating seniors (including those set to graduate the following Fall) will briefly present their capstone project to peers and faculty in the Urban Studies Program. 
Example Capstone Project: Displaced
Theresa O'Neill '10 and Corliss Gross '10 built on their summer UTRA experience to make a short film together on homeless tent cities in Providence during their senior year. Their film, Displaced (password: displaced2), tells the poignant story of homeless Rhode Islanders relocated after the demolition of the Welcome Arnold shelter in 2007 and again after the dismantling of two tent cities in 2009.
2023 Senior Capstones
Toby Arment, "257 Thayer: A Case Study of Gentification" 
Isabel Aronin, "Qualities and Importance of Social Cohesion within Climate Resilience" 
Justin Barlas, "St. Petersburg Pier: Downtown Development Analysis" 
Tommy Bellaire, "Scenery, Location, and Progress: An Analysis of Suburbia's Narratives in Winchester, MA" 
Hadley Benjamin, "Public Spaces in Private Hands: Examining the Paradoxes of Privately owned Public Spaces around the World" 
Sophie Blumenstein, "The Possibilities and Perils of Transit: The Spatial Politics of the Jerusalem Light Rail" 
Malcolm Brunson, "Lead Water and Unhealthy Emissions" 
Daniela Carney, "Throwing Kennedy Plaza Under the Bus: What RIDOT's 'Multi-Hub' Plan Means for Mobility" 
James Dallape, "Evaluating San Francisco's Slow Streets Program" 
Simon Ehlinger, "Providence's Punk Subculture in the Urban Landscape and Urban Nostalgia" 
Joanna Jarvis, "Neighborhood Demographics and Access to High-Frequency Transit in Rhode Island" 
Eleanor Kennedy, "The Practices and Consequences of Bicycle Infrastructure in Urban Environments" 
William Legenzowski, "Cities, Green Spaces, and the Totally Objective Quantification of Happiness" 
Sasha Liu, "Providence Chinatown: Uncovering the City's Cultural Past" 
Alannah Rivera, "Microcosmic Metropolises: Urban Identity and Curatorial Bias in the Israel Museum" 
Carina Sandoval, "Gentification" 
Ava Schully, "Quilting Ecologies: Kincentricity and Homemaking in the Multispecies Commons" 
Nitzayah Schiller, "Gendered Movements: A Study of Urban Safety" 
Susan Tang, "Assessing Environmental Gentrification in Providence, RI: A Geospatial Analysis of the Impacts of Public Works on Demographic and Socioeconomic Trends" 
Marin Warshay, "Spoken through Spray Paint: Graffiti as a Form of Communication in Wartime Berlin" 
Amy Willig, "Understanding Palestinian Architecture and Its Complexities" 
2022 Senior Capstones
Mary Arend, "Colonial Remembrance and Berlin's Humboldt Forum" 
Bliss Beyer, "Herzog & de Meuron's Parking Structure" 
Sophia Chan, "Affordable Housing and Gentrification: Comparisons between Providence and Hong Kong" 
Jeremy Chan, "Dark Night on Kennedy Plaza" 
Nathaniel Hardy, "Project Schooner: The Municipal Politics Behind an Amazon Warehouse" 
Elana Hausknecht, "Who is the 'community' in Community MusicWorks?" 
Nicholas Hyland, "Designing a Streetcar Network for Columbus, Ohio" 
Ryan Kim, "An Analysis of the Silver Line Extension in the Washington Metropolitan Area" 
Kendall Krantz, "Intra-Community Shuttles: a ride towards car-free cities" 
Maia Kurvers, "Kennedy Plaza: How to Avoid Displacing Unhoused Community in Revitalization Efforts" 
Zoe Pottinger, "Mapping Mobility: Charting Access Zones in Proposed and Existing Subway Stations in New York City" 
Jasmine Powell, "Reckoning with the Past to Preserve Our Future: The Impact of Redlining on Birth Outcomes" 
Chaz Vest, "One World Trade Center: A long, winding, and decisively New York-style path to resiliency" 
Margreta Welch, "Life after 'American': A Reflection on Societal Rifts in Contemporary USA" 
Thomas Wilson, "Reimagining Dorothea Dix Park: Analyzing the Master Plan for Raleigh's Keystone Park through Various Urban Frameworks"